Our Services
Serving Hunterdon County, Hunterdon County, Milford
Welcome to Hunterdon Piano Studio where students of all ages and levels of experience have been learning to play the piano. Whether your goal is to play for your own pleasure or pursue a career in music, Linda offers professional friendly guidance and skills to reach your goals.

* Take lessons on a high quality instrument - a Steinway piano!
* Private piano lessons with an experienced, engaged teacher.
* Performance opportunities: Recitals, Group meet-ups, Community Events, Evaluations.




About Us
Piano Lessons Milford NJ
Hunterdon Piano Studio offers piano instruction to students of all ages and levels of experience.
The Studio is located in Holland Township, NJ and is equipped with a beautiful Steinway baby grand piano and a Yamaha Clavinova keyboard.

Hunterdon Piano Studio is a privately owned studio offering private music lessons. Linda Jamer, the teacher and owner, is a highly qualified teacher with 15+ years of teaching experience, as well as a Bachelor of Arts in Ed./Music and certification in piano pedagogy from Westminster Conservatory/Rider University. She also is certified in Special Education from Rutgers.

Focusing on the individual learning styles of each student, she works with the student's strengths to build a solid foundation in the areas of reading music, technique, music theory, rhythmic training and other music essentials.

In addition to the private piano lesson, students are encouraged to participate in Group Piano Performance classes which take place at the Studio. Students encourage and motivate one another and appreciate the opportunity to play their pieces in a relaxed setting, as well as hear the other students play their music.

Hunterdon Piano Studio offers the students the opportunity to perform at recitals, music festivals and community events throughout the year.

Learning to play an instrument can bring great satisfaction and personal enjoyment. Call Hunterdon Piano Studio in Milford, NJ to get started now!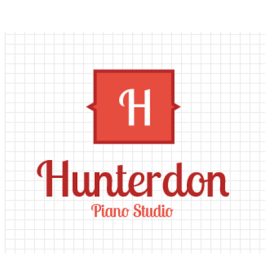 Piano Lessons Milford NJ
---
https://hunterdonpianostudio.com
Business Hours
Mon
Closed
Tue
3:30 PM - 8:00 PM
Wed
3:30 PM - 8:00 PM
Thu
3:30 PM - 8:00 PM
Fri
Closed
Sat
Closed
Sun
Closed
Payment Methods
Check, Cash, Venmo